Identification of New Urban Developments for Taxation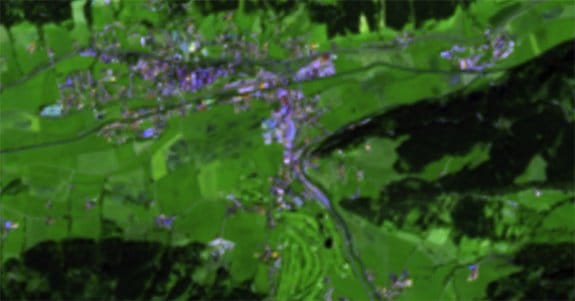 Problem Statement:
In cities and on the urban fringe, governments are losing billions of dollars in taxes due to the lack of timely identification of newly (illegally) constructed objects. Detection of new unregistered developments is impossible without the use of remote sensing.
Unique Solutions:
EOSDA applies object recognition and change detection techniques to satellite imagery in combination with local cadastral data to map newly built objects. For instance, the monitoring of unregistered swimming pools in a region that is suffering water shortages.
Customer Benefit:
A user-friendly and accurate instrument that governments and municipal bodies can utilise to stay current on new untaxed developments; resulting in both significant taxation gains from such identified developments and accurate cadastral plans due to simultaneous updating of government databases with newly detected objects.
EOSDA LandViewer
Take free satellite images from the biggest online catalog, apply analytics and download!
All Local And Regional Planners Case Studies: