To get access to the paid features of EOSDA Crop Monitoring, upgrade your plan to Essential or Professional. You can learn more about the specific functionality available within each subscription plan on our Pricing page.
To view the Pricing page, click or tap on the arrow button in the bottom right corner of the screen.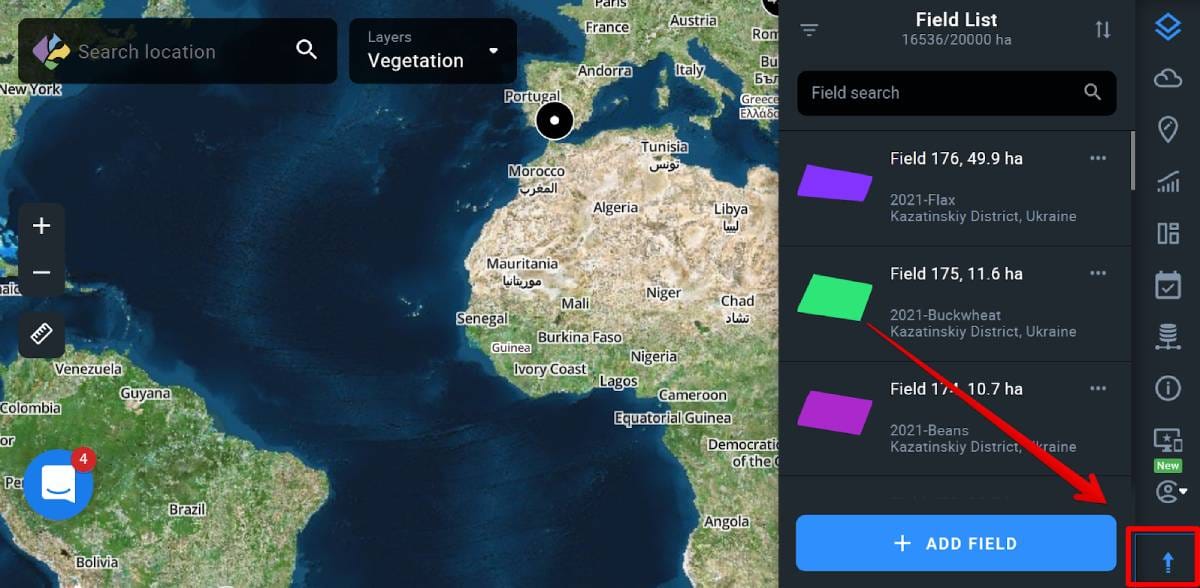 Plans
If you're using the Essential plan, you can monitor up to 1000 ha.
For the Professional plan, you are free to choose how many hectares you would like to monitor and you can always add more hectares for an additional price.
We also offer a more personal approach with the Enterprise plan containing custom solutions and tailored prices for farms of over 5000 ha, agricultural cooperatives, advisors, IT companies, and other customers.
Add-ons
To explore more solutions, refer to our add-ons store. You can access it by clicking or tapping the appropriate icon on the right side menu.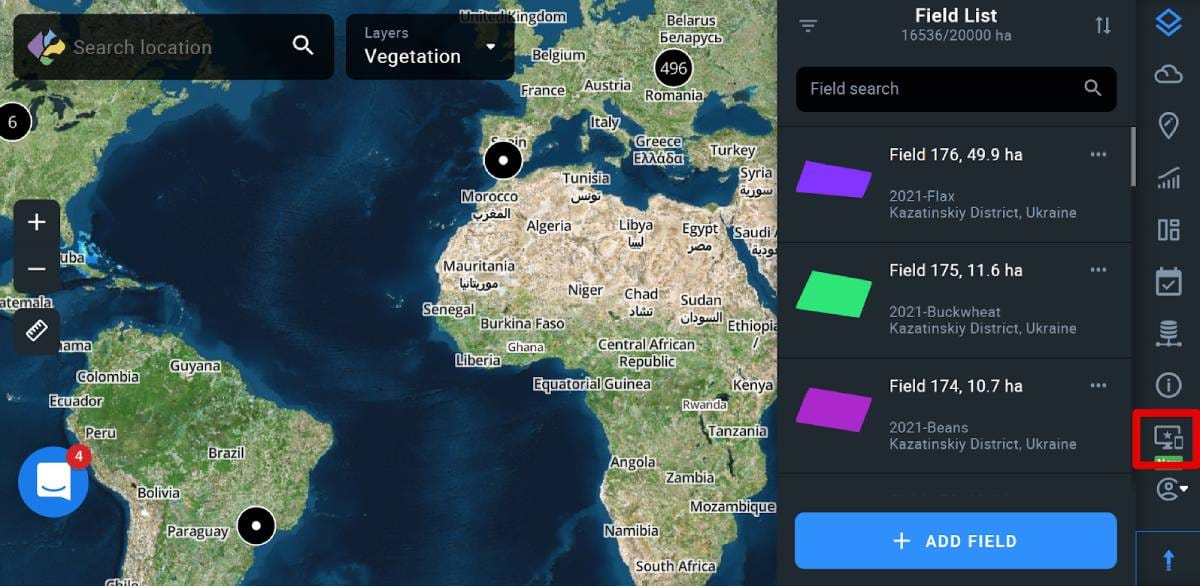 Another way to access the add-ons store is directly from the Pricing page.