Sign Up
To sign up for EOSDA LandViewer, please follow some simple steps:
Go to EOSDA LandViewer page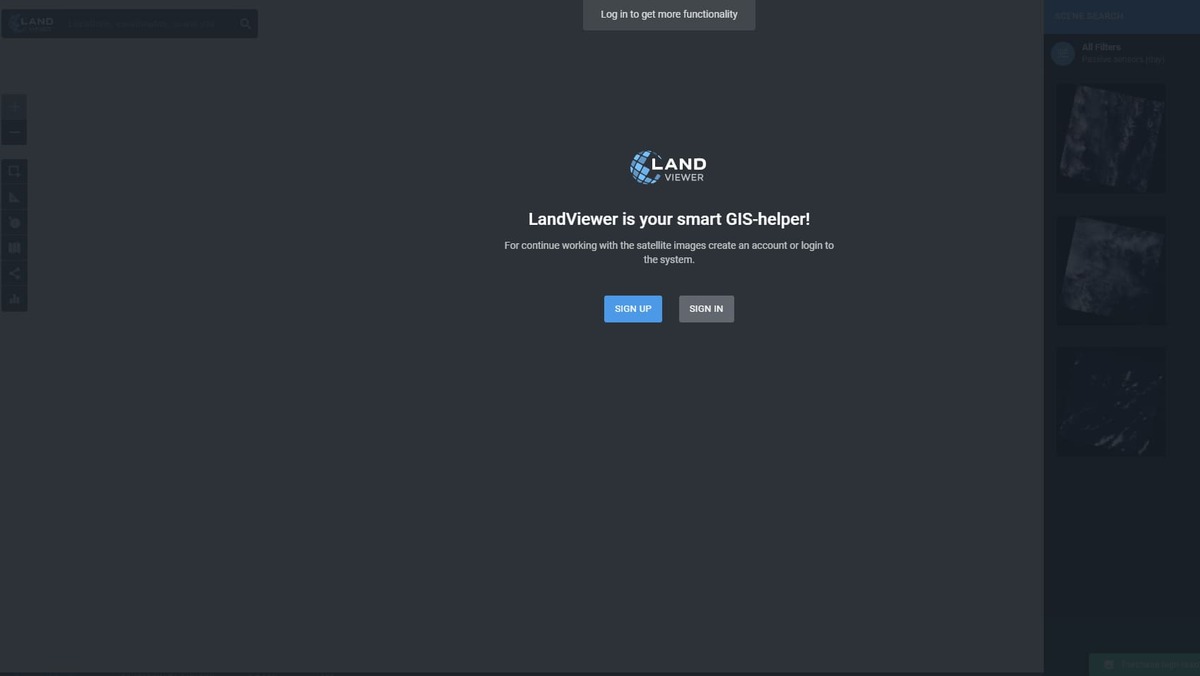 2.  Click Sign up and enter all the required credentials. Note, you are also able to log in with G+, LinkedIn or Facebook account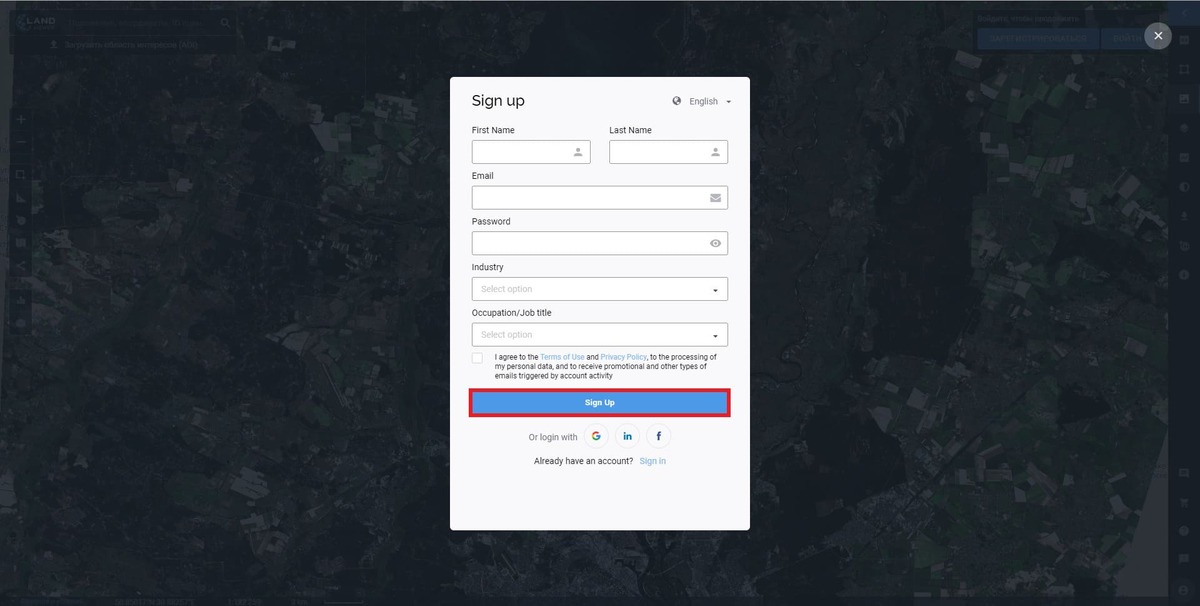 3. In case, you have already signed up for one of the EOSDA Platform products, click Sign in and enter your login (e-mail) and password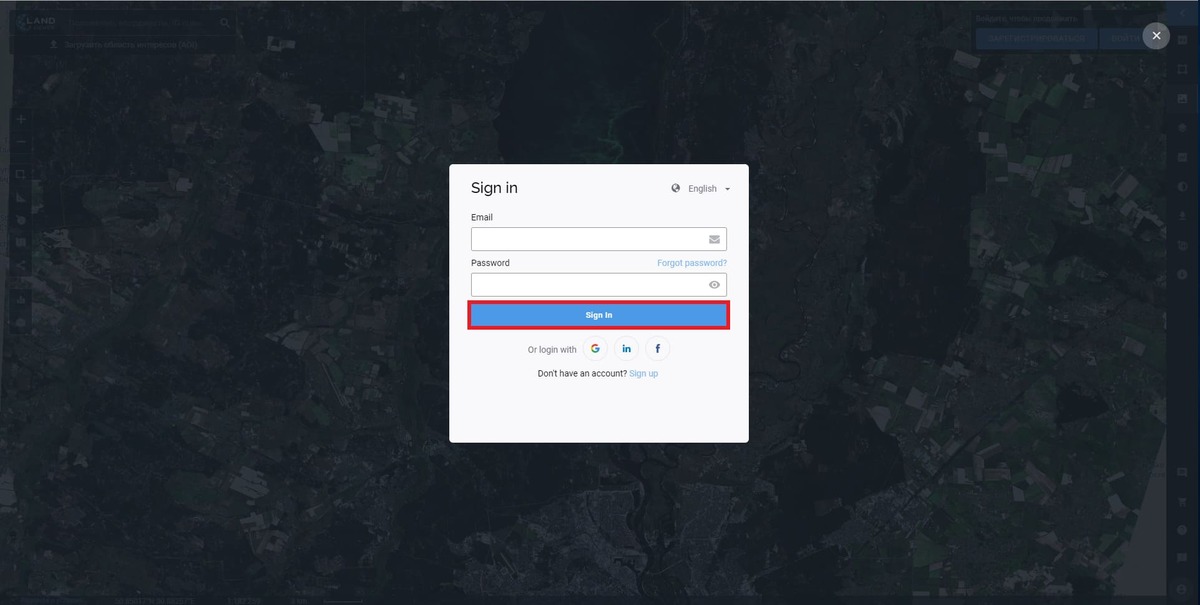 4. Welcome to EOSDA LandViewer!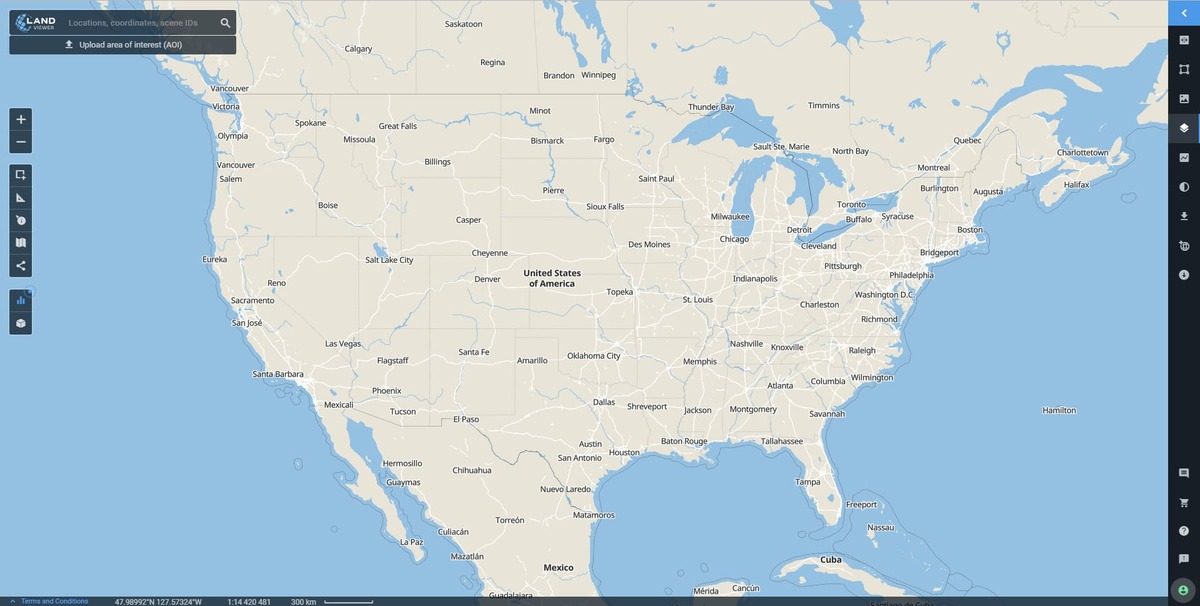 Find Location
To get started with EOSDA LandViewer, you need to find the Location first. There are several ways to fulfil the task:
enter the address in the Search box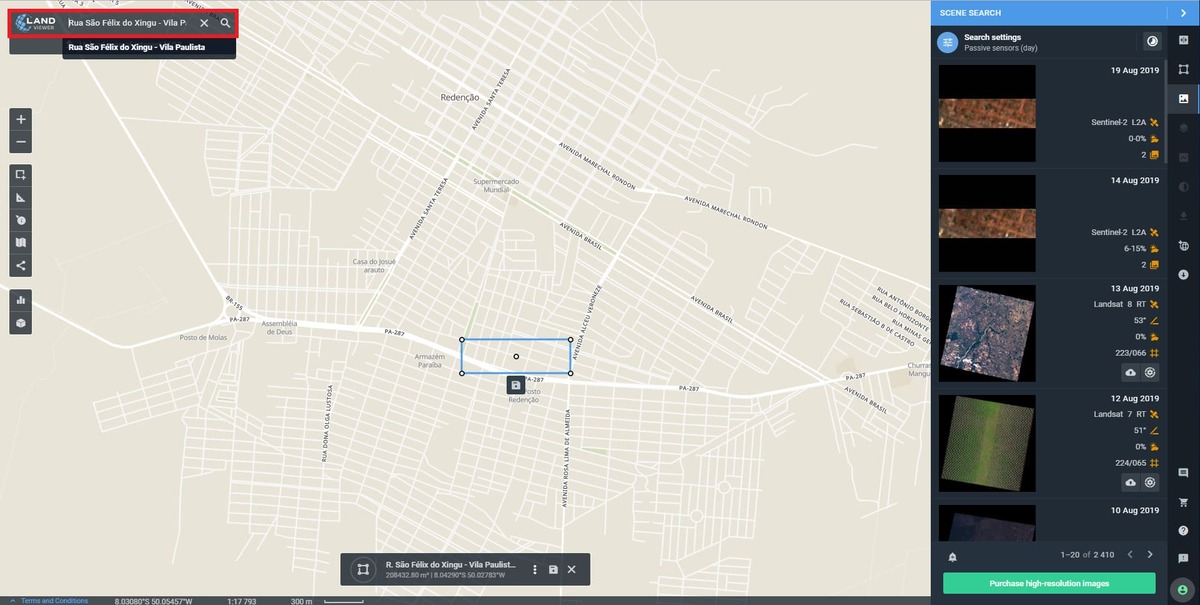 enter coordinates in the Search box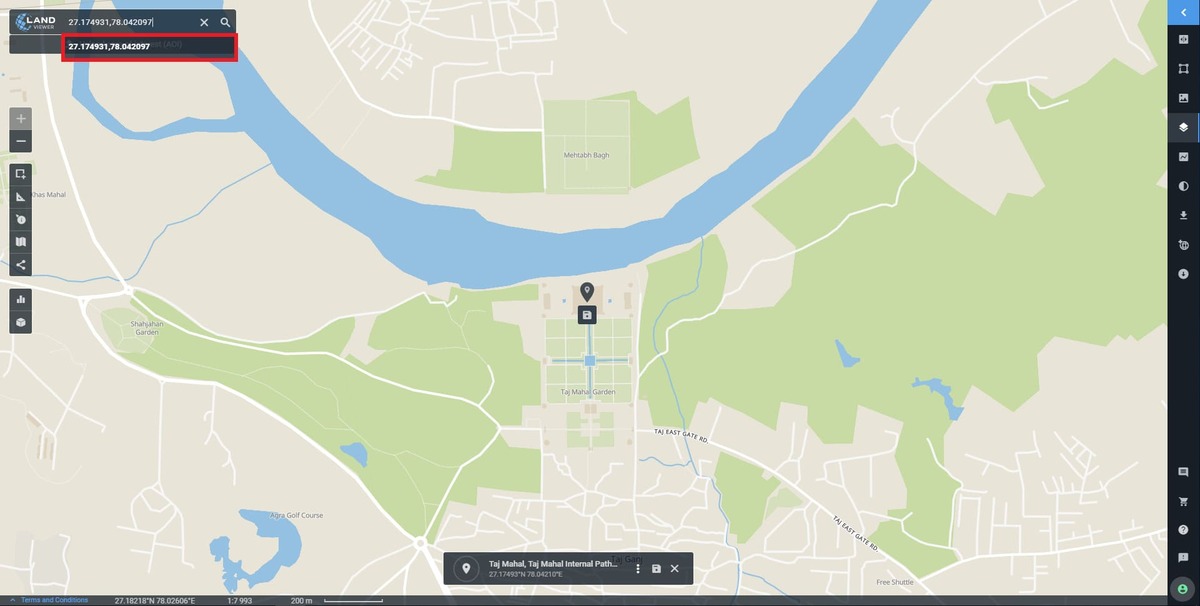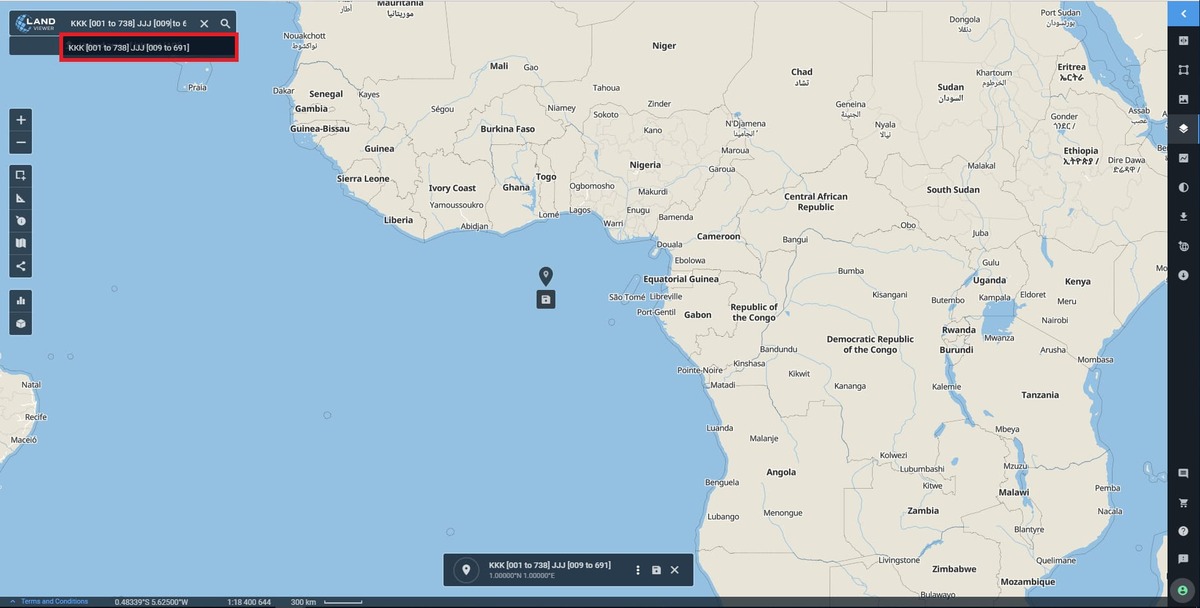 scroll around, find the location on the map and stick it with a pointer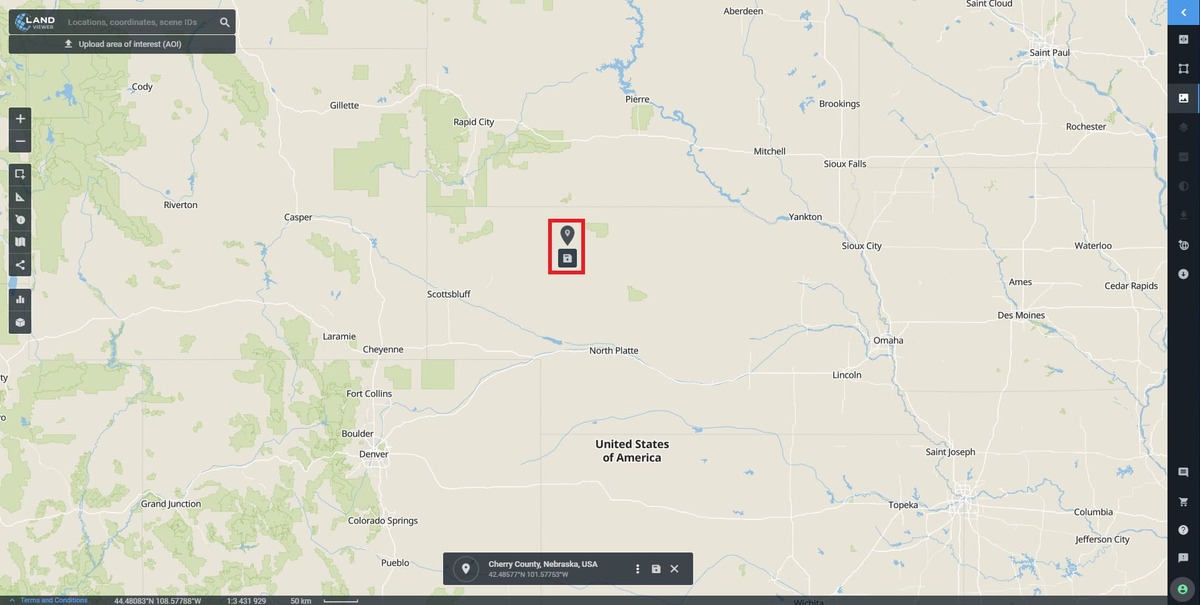 AOI (Area of Interest)
Once the Location is found, LV marks it with polygon by default. You can also specify the area that better fits your interest, using AOI  – an instrument for working with a specific area of image. To set the AOI in EOSDA LandViewer, select one of the following options:
draw the "rectangular AOI", using the tool-box in the left sidebar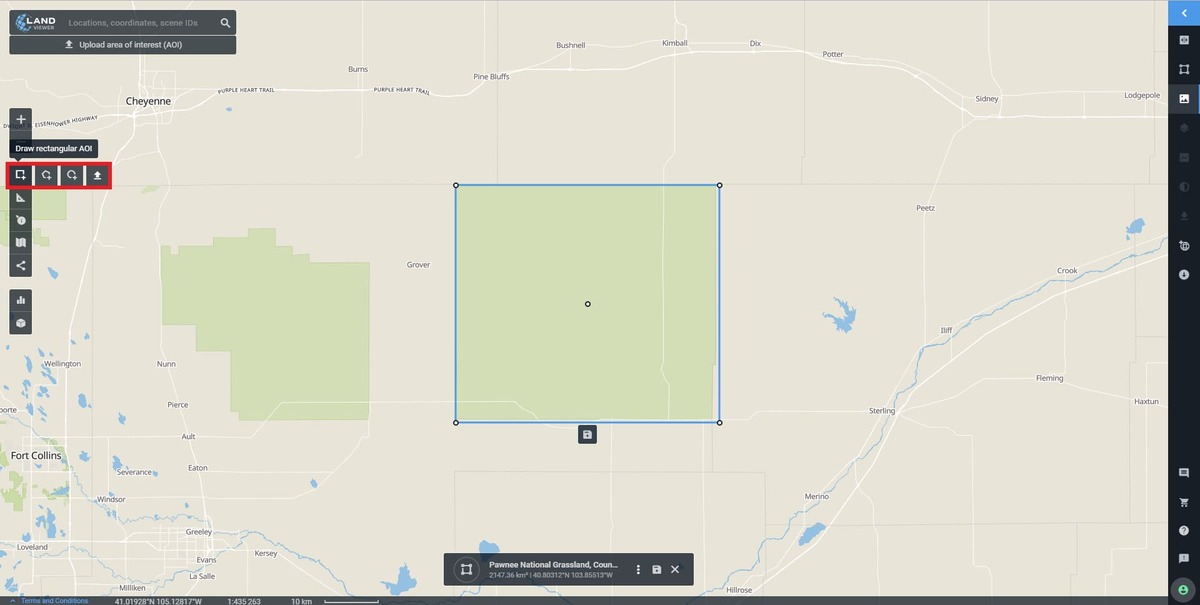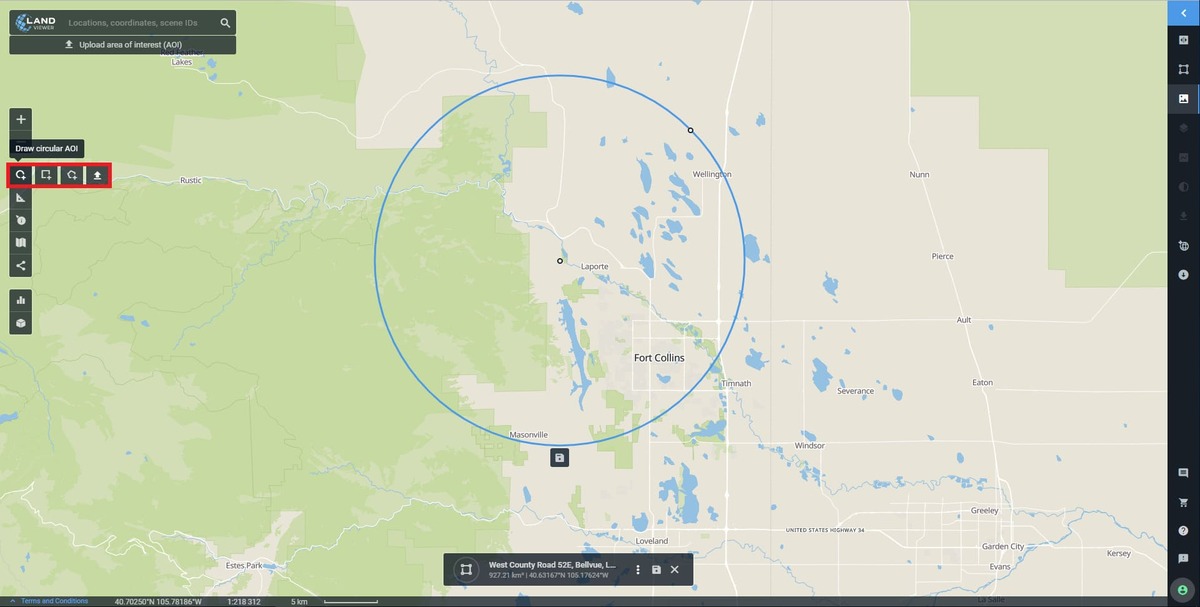 draw the "polygonal AOI". The polygon tool allows you to add points and outline your AOI as precise as possible
upload your KML, GeoJSON, Shp file in EOSDA LandViewer. Once you click AOI icon, the tabs My AOI (the list of the saved AOI's) and My Subscriptions (the list of AOI's you are subscribed for) show up in the menu on the left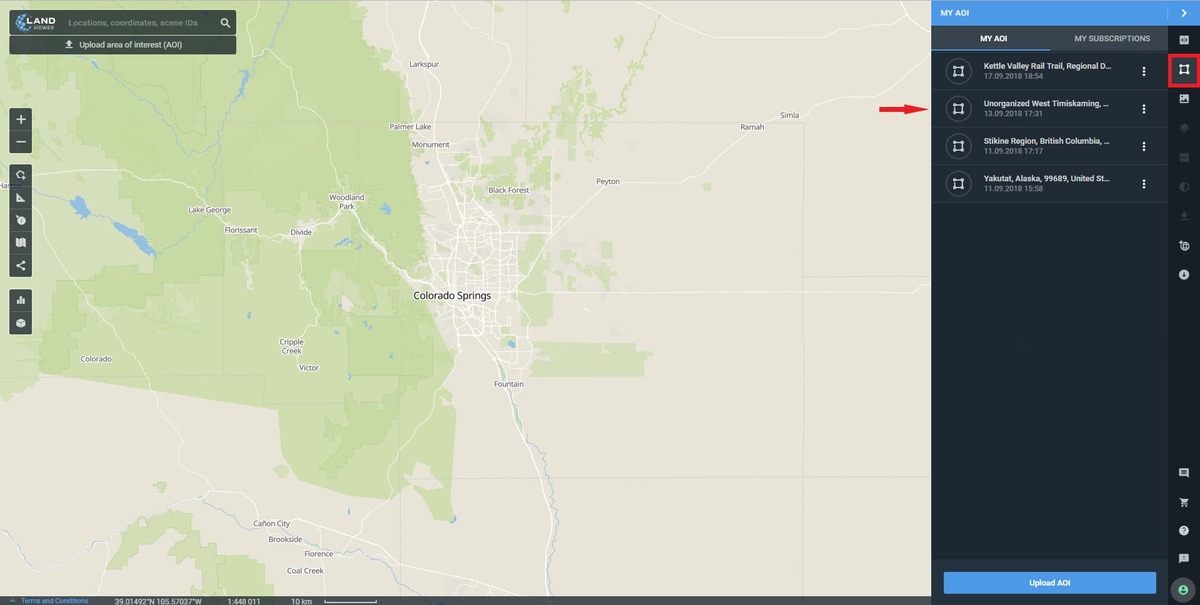 in the bottom of the main menu click Upload AOI and select the necessary file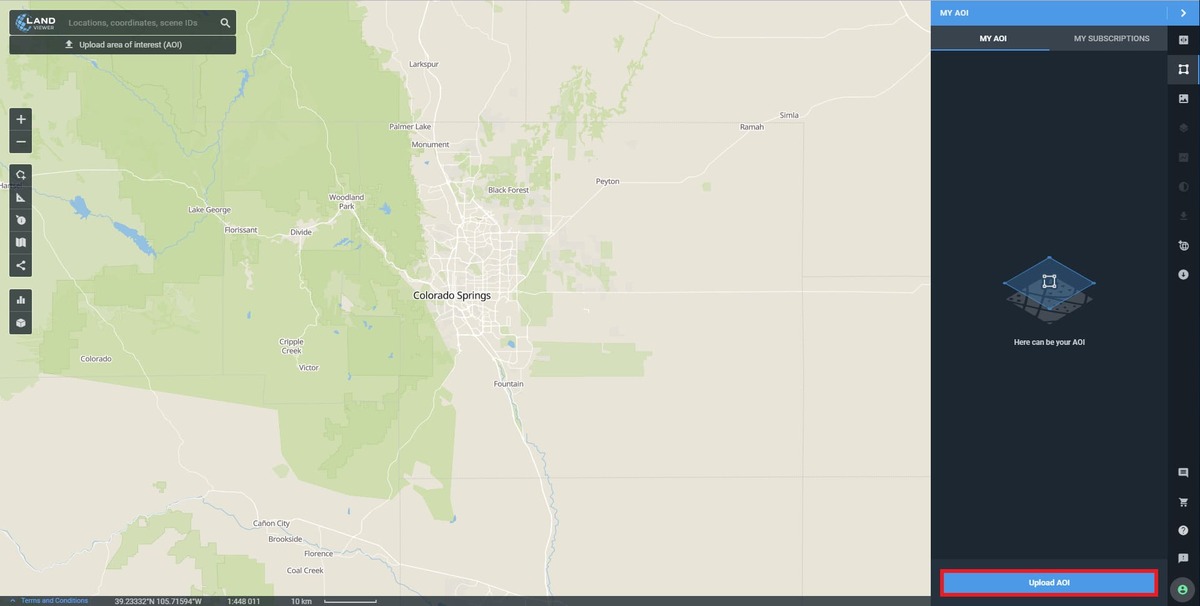 Once the file is uploaded, add it to the list of AOI's, clicking Save button below the selected AOI or in the context menu in the bottom centre of the screen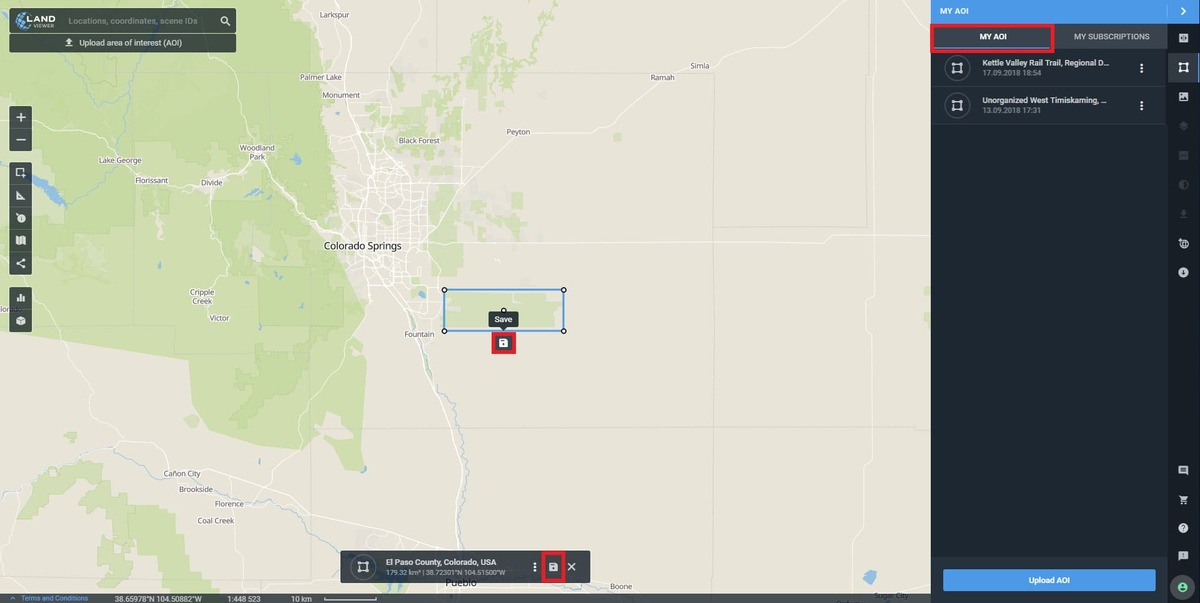 download AOI in .geojson/.kml/.shp formats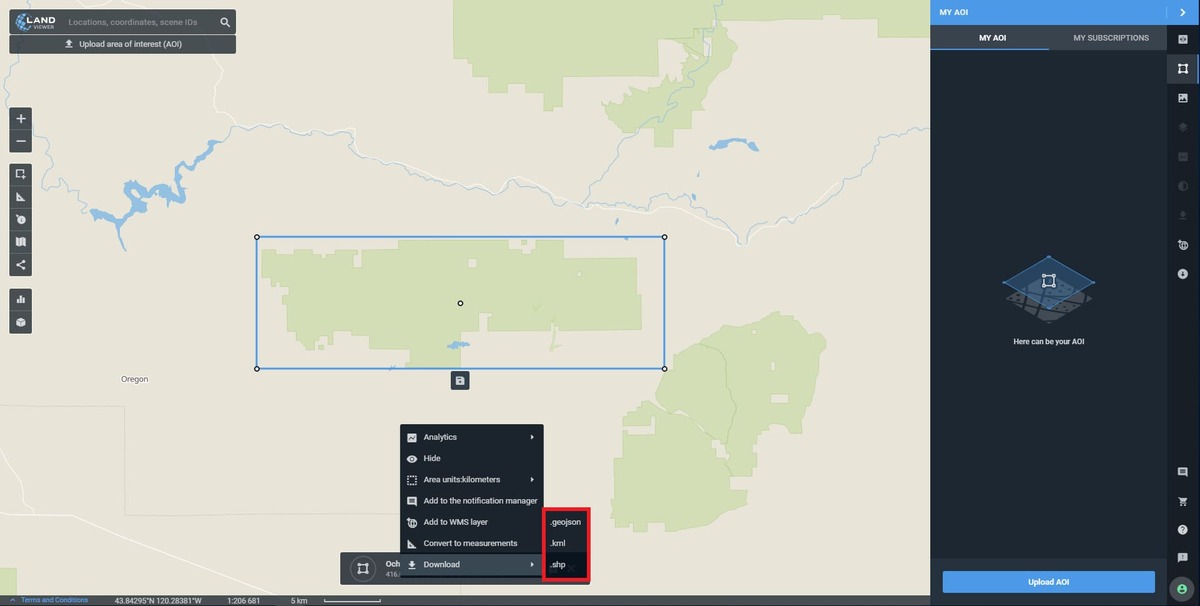 Customize AOI
Use the Сontext menu to customize your AOI, that is: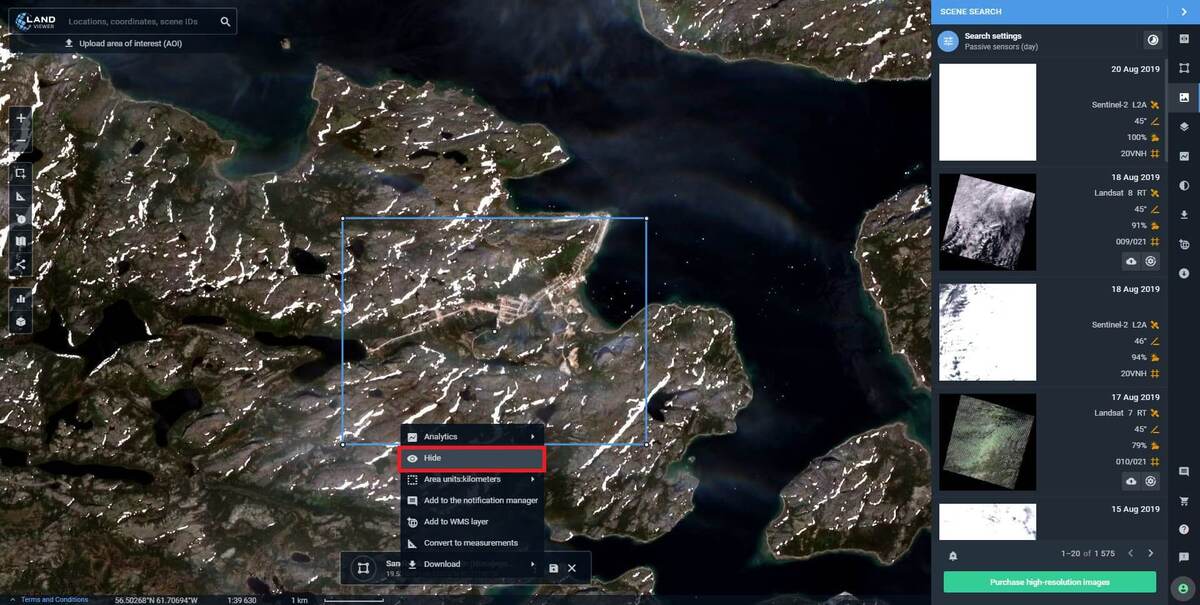 select the area units: kilometers or miles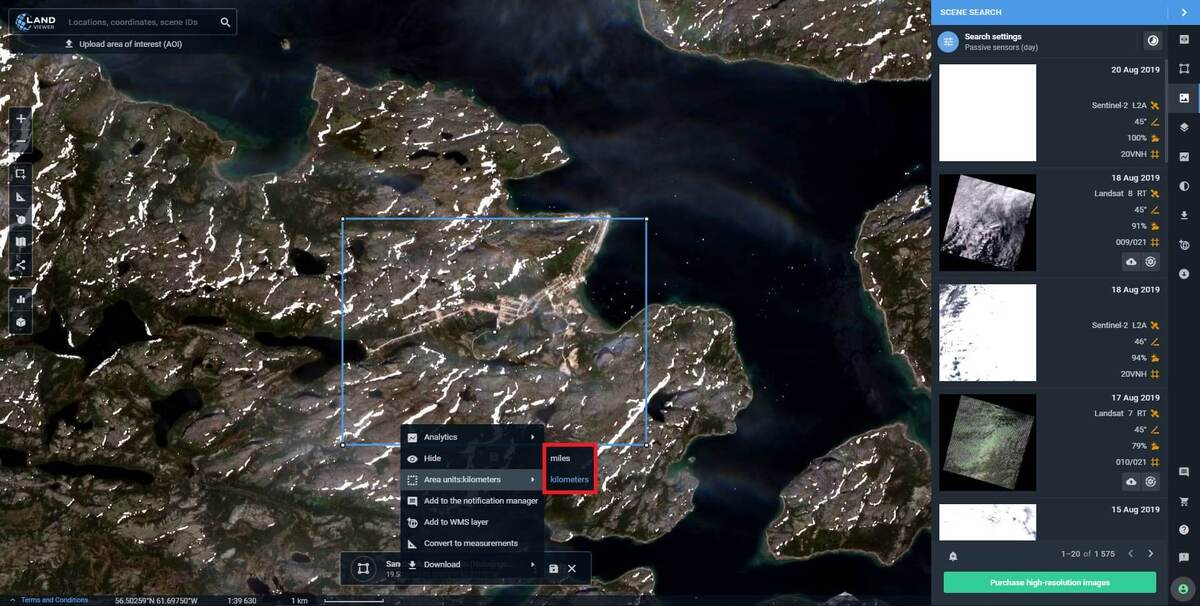 convert it to measurements to check the Distance and Area of your AOI. Click the icon once again to discard changes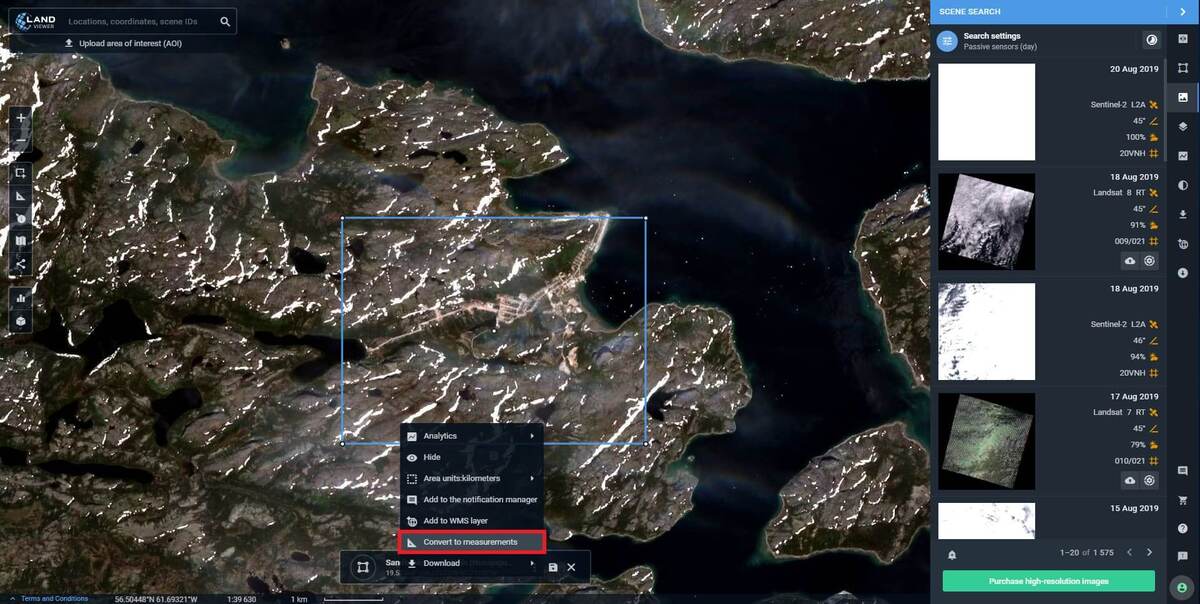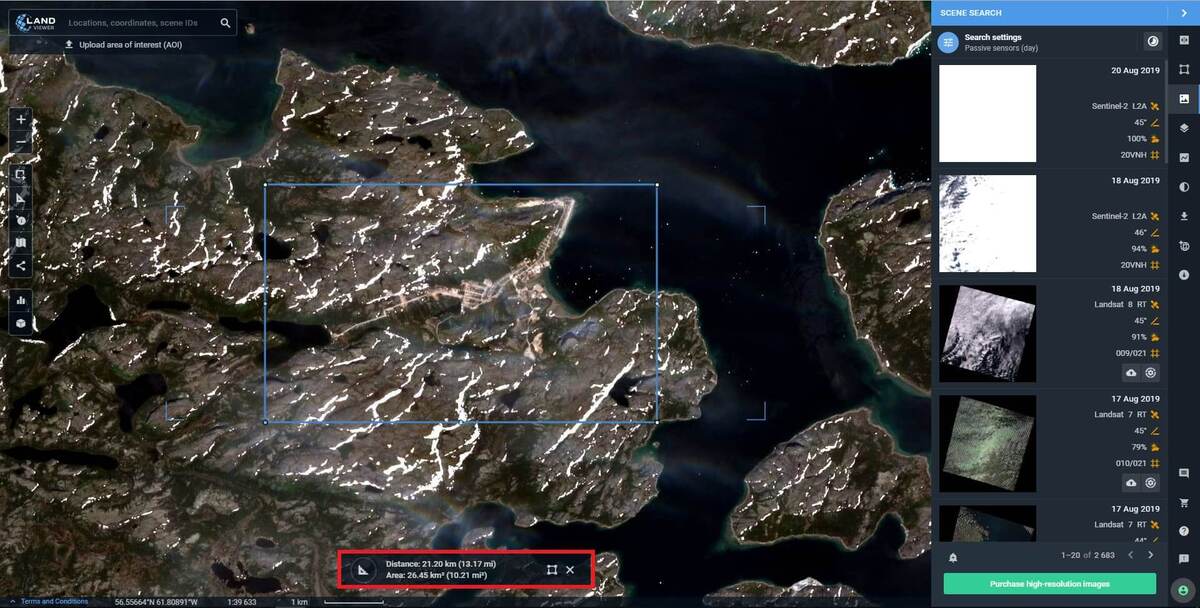 Subscribe to My AOI
My AOI allows you to draw your target area, save it to My AOI list and use it across all the EOSDA Platform products. To Subscribe to MY AOI and get notifications about the newest satellite images of the saved area:
select the AOI; once AOI is set, the list of images from all the satellites available in EOSDA LandViewer shows up in the right sidebar.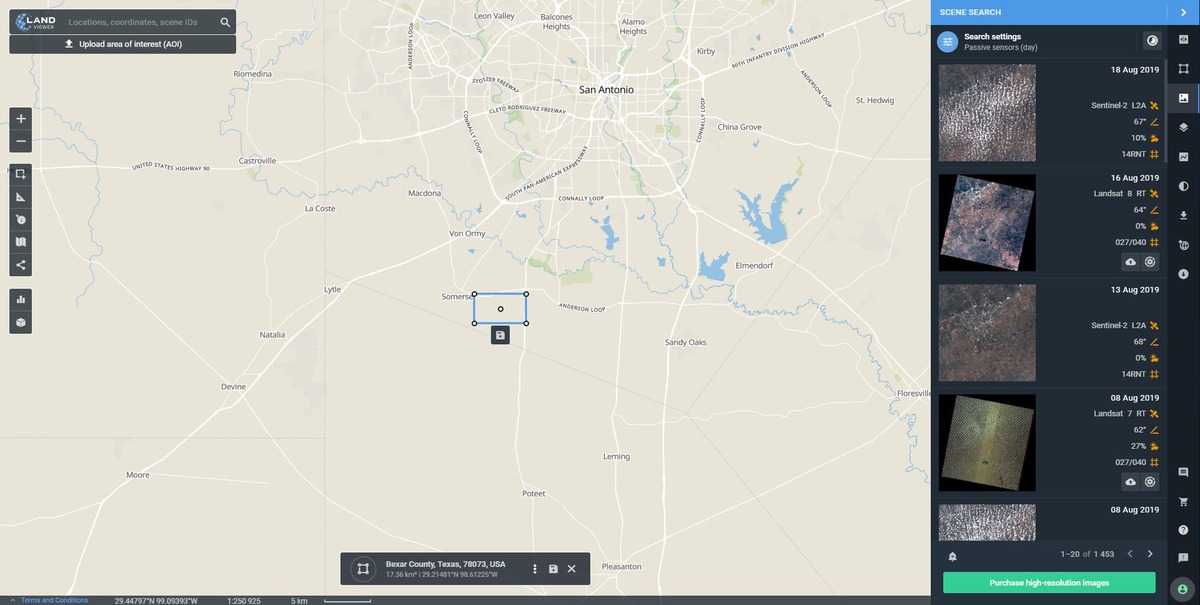 hover over the images, one by one, to choose the one that covers your AOI entirely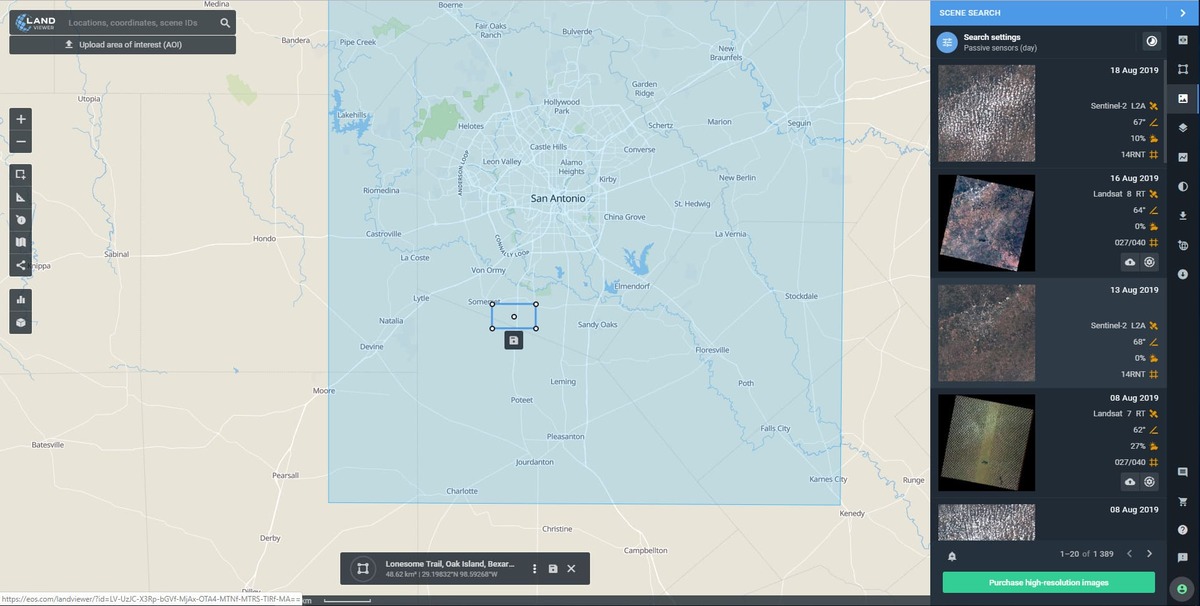 apply the filters and select the Scene that fits your AOI most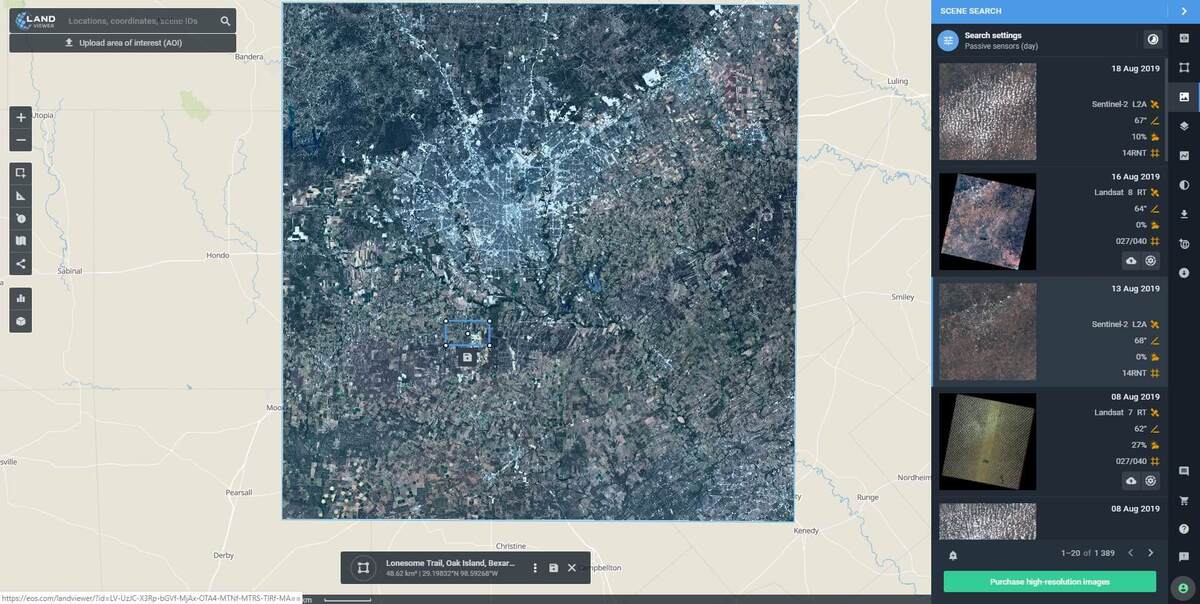 click the "bell" icon under the list of the images and confirm your subscription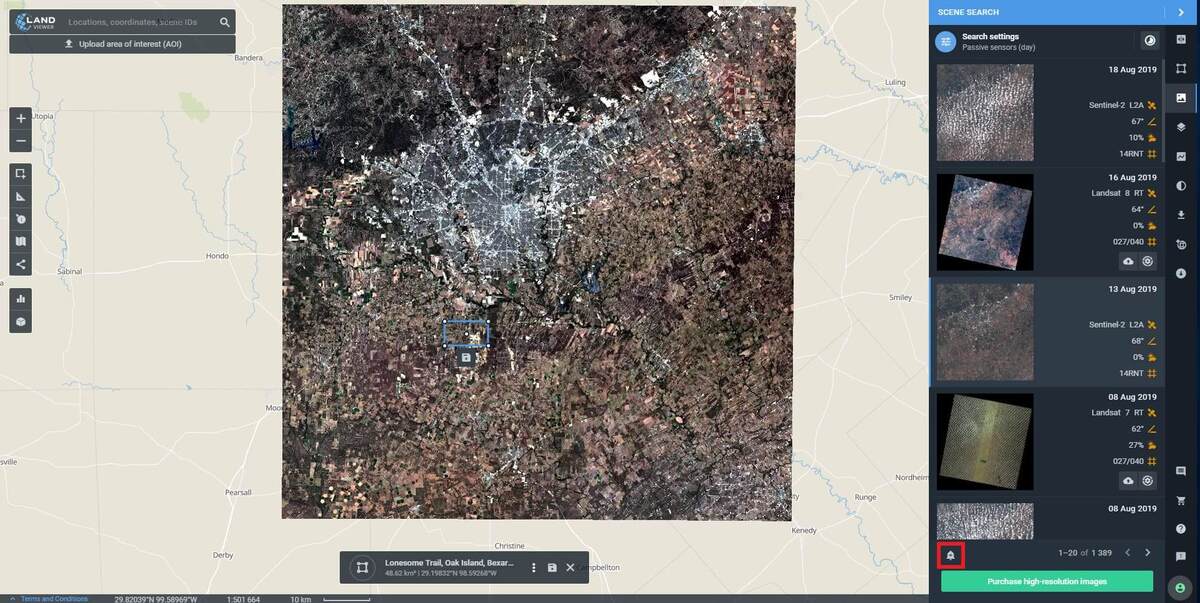 check the AOI details and click Subscribe to get email notifications every time new satellite images are added