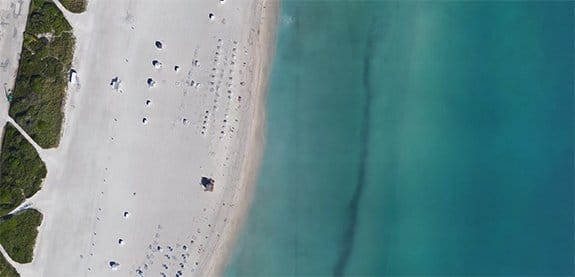 Problem Statement:
Beach resorts face a variety of issues caused by climate, water conditions, specific habitat, and so on.
Unique Solutions:
EOSDA provides a Beach Assessment service by combining criteria such as water quality, reef assessment, elevation level, beach area estimation, wind, water depth, water salinity, etc.
Customer Benefit:
Objective metrics help tourists to choose from thousands of resorts according to their beach requirements.