Webinar: Leveraging Satellite Imagery For Agri Finance
On May 25, 2023, at 11 AM CST, EOS Data Analytics, a global provider of AI-powered satellite imagery analytics, will host a free webinar. The event will focus on the ways remote sensing solutions can be of use to the insurance industry and financial institutions.
The presenters will discuss the challenges insurance firms face in agricultural development and the benefits the existing solutions bring to them already. The webinar will last approximately 1.5 hours.
Agribusinesses, financial institutions, insurance companies, entities, journalists, and enthusiasts interested in the possibilities of satellite imagery analytics are most welcome to attend this event.
Satellite imagery analytics has become increasingly important for financial institutions, banks, and insurance companies working with clients in the agro-industry. With the increasing pressure to improve productivity and sustainability while reducing risk, financial institutions need to make informed decisions based on reliable data.
However, traditional methods of data collection in agriculture can be time-consuming, expensive, and often incomplete. By leveraging satellite imagery, financial institutions can access near real-time, high-quality data on crop yields, weather patterns, and other critical factors that impact the success of agribusinesses.
The webinar presenters will be:
Dmytro Svyrydenko, Account Executive at EOSDA
Joel Cruz Basilio, Gerente del Fondo FONCOSPA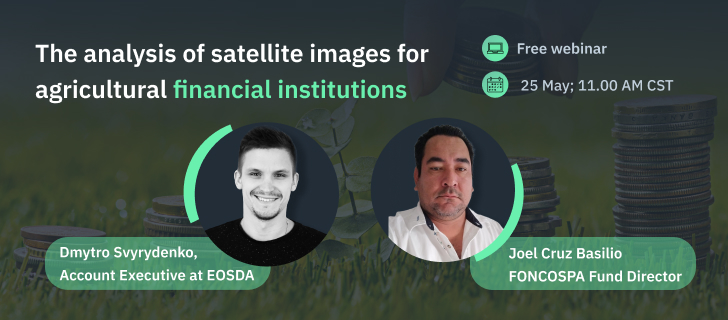 Speakers and hosts will discuss the following topics:
The role and challenges of insurance firms in agricultural development.
How satellite imagery analytics is already helping insurance providers.
Joel Cruz Basilio will share his experiences and insights on the role of remote sensing solutions for the insurance services.
Case studies from Der Neue Horizont Re, S.A. and the World Bank showcasing how they have benefited from using satellite imagery.
The vision for the future of the industry and the role of the EOS SAT satellite constellation in driving innovation and growth in the agriculture sector.
With the growing demand for sustainable and profitable agriculture, it is more important than ever for financial institutions to stay ahead of the competition by leveraging the latest technologies and solutions. On this webinar, we're excited to provide valuable insights into how satellite agriculture imagery analytics can help insurance providers achieve their goals and drive growth in the agriculture sector.
Attendees will be able to ask questions to speakers during a Q&A session. Registered users will get a confirmation email and the event reminder with the agenda, timing, and details on joining the webinar on the event day. The event will be recorded.
About the author:
Rim Elijah joined EOSDA in early 2020. She holds a double degree in business administration and political science from Stockholm University.
Rim is VP of Sales at EOSDA. She is overseeing all aspects of business model development and implementation, maintenance of positive business & customer experience, and the growth of the company's global coverage. She is responsible for closing deals, scaling up ongoing projects, as well as the development and implementation of process control within the Sales department. Rim also regularly takes part in negotiations with important clients.
So far, Rim has managed to successfully establish a number of strategic partnerships with an emphasis on the delivery of sustainable solutions in various regions of Africa and Asia.
In addition to her main responsibilities, Rim is presently involved in the upcoming launch of the first agri-based satellite constellation by EOSDA, scheduled for mid-2022. She manages relationships with the EOS SAT investors.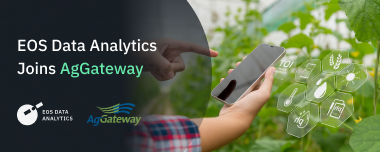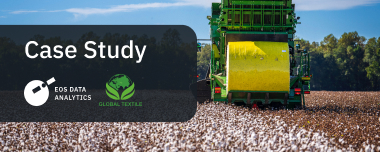 Stimulating Cotton Growth In Uzbekistan
Global Textile has been successfully utilizing EOSDA Crop Monitoring for over two years to obtain information about the vegetative development and help take care of their farmers' cotton fields.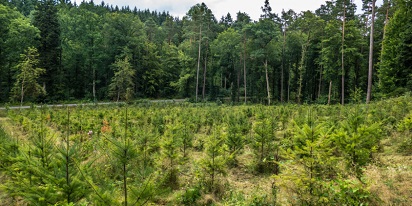 Reforestation: Pros, Cons And Effects On Planet
Reforestation has far-reaching benefits, from enhancing ecosystem services to fostering a more sustainable future. But we can only reap these rewards if we start well-planned reforestation right away.